Station:  Kinchloe Air Force Base, MI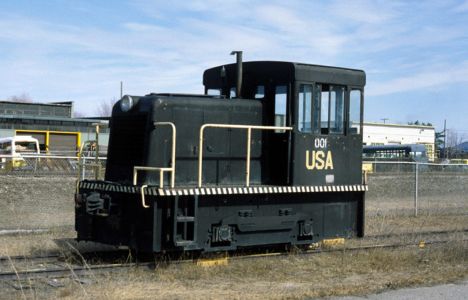 Kinchloe Air Force Base, in Chippewa County, was a U.S. Air Force Base used during the Cold War. It was built at Kinross in 1943 during World War II and in service until 1977. It is know the Chippewa County International Airport.
Kinchloe had rail service from the Soo Line railroad via a short branch line which left their main line at Kinross.
Photo Info/Credit: USA No. 001, a small switcher, used at the base. [Neil Plagens]
Time Line:
1943 - Air Force base is built at Kinross during World War II.
1977 - Air base is decommissioned.