Location: Bad Axe, MI - Chicory Plant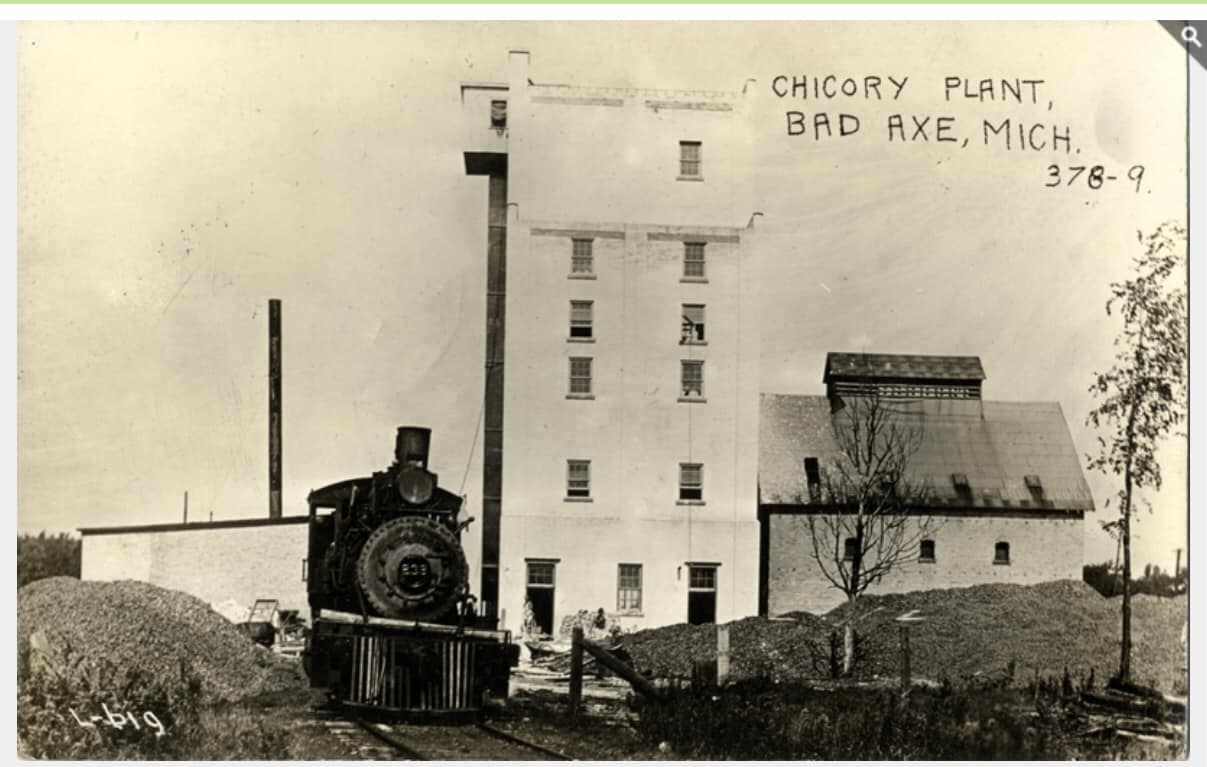 This facility was noted in a 1909 Sanborn Insurance Map and located in the southwest quadrant of the wye, north of Hilton Street. It was owned at the time by the E. B. Muller & Company.
Chicory is a plant which is often eaten like celery. It is used as a cooking spice.
In 1926, the building existed but was no longer in operation. [SBM-1926]
Today, this is the site of the city's sewage treatment plant.
A 3-bay Pere Marquette engine house was located just south of here in 1909. (Not a roundhouse).
Photo Info/Credit: A chicory plant and elevator at Bad Axe. No further information.