Station: Bad Axe, MI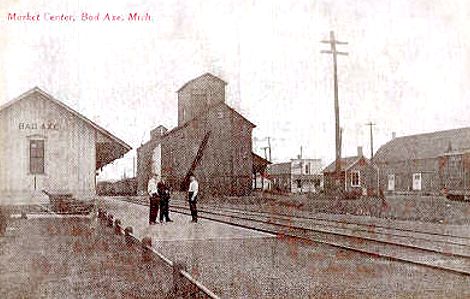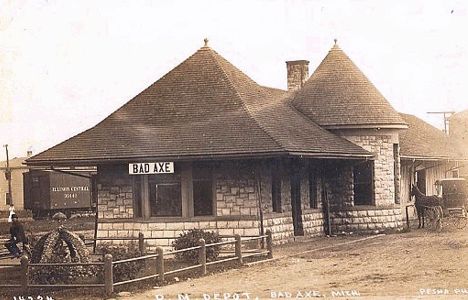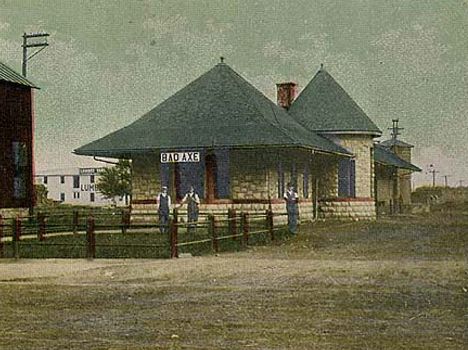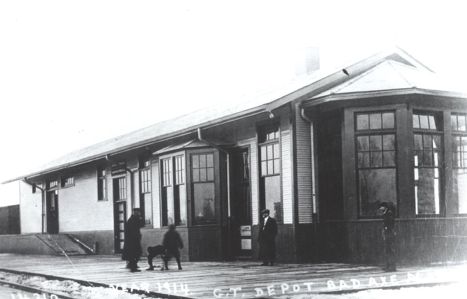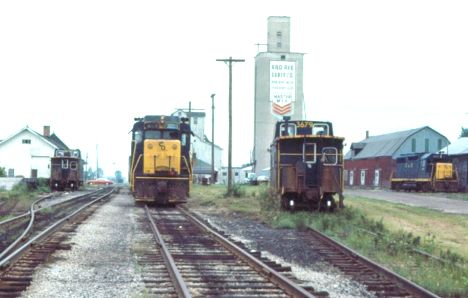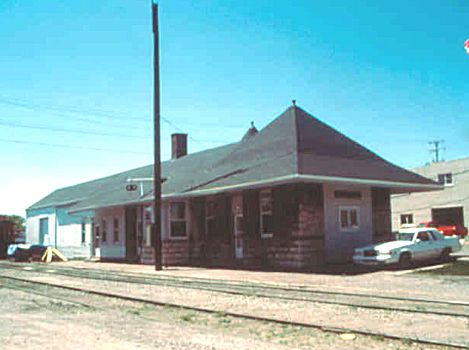 Bad Axe is the county seat of Huron County and is located about in the center. This is the "thumb of the mitten". Bad Axe was settled about 1862 and had rail service from both the Grand Trunk Western and the Pere Marquette. The town became a village in 1885 and a city in 1905. [MPN]
Photo Info/Credit: Top, an old view of the Pere Marquette Bad Axe depot which appears to be a wood frame depot which may have been replaced by the stone version below. [Alan Loftis Collection], 2nd, an old photo of the new depot taken around the turn of the century. [Alan Loftis collection]. 3rd, a postcard view of the depot which is colorized. 4th photo, the Grand Trunk Western depot at Bad Axe. This depot was built in 1914 and was the terminus of the GTW branch from Cass City. [T.J. Gaffney collection], 5th photo, C&O 3003, a GP-390, works in Bad Axe yard in 1972. [Charlie Whipp], 6th photo, a 1974 photo of the C&O depot at Bad Axe. [Charles Geletzke Jr.], 7th photo, the C&O depot in 1987. [Bruce Vanderwarker]. 8th photo, the Bad Axe Engine house in 1974 [Charles Geletzke Jr.]
---
Timeline:
In 1898, the F&PM had a daytime agent/operator here and a 23-car siding. It also had locomotive water facilities here. Three northbound and three southbound passenger trains stopped here daily, except Sunday. There was no Sunday service at that time.
1917. The GTW had an agent here as well as a day operator. [TRT]
---
Industry:
Cooperative Elevator. South edge of town. Served by H&E.